Dean Antognoli :: 2019 Cy Butler Award Recipient, Hall of Fame Inductee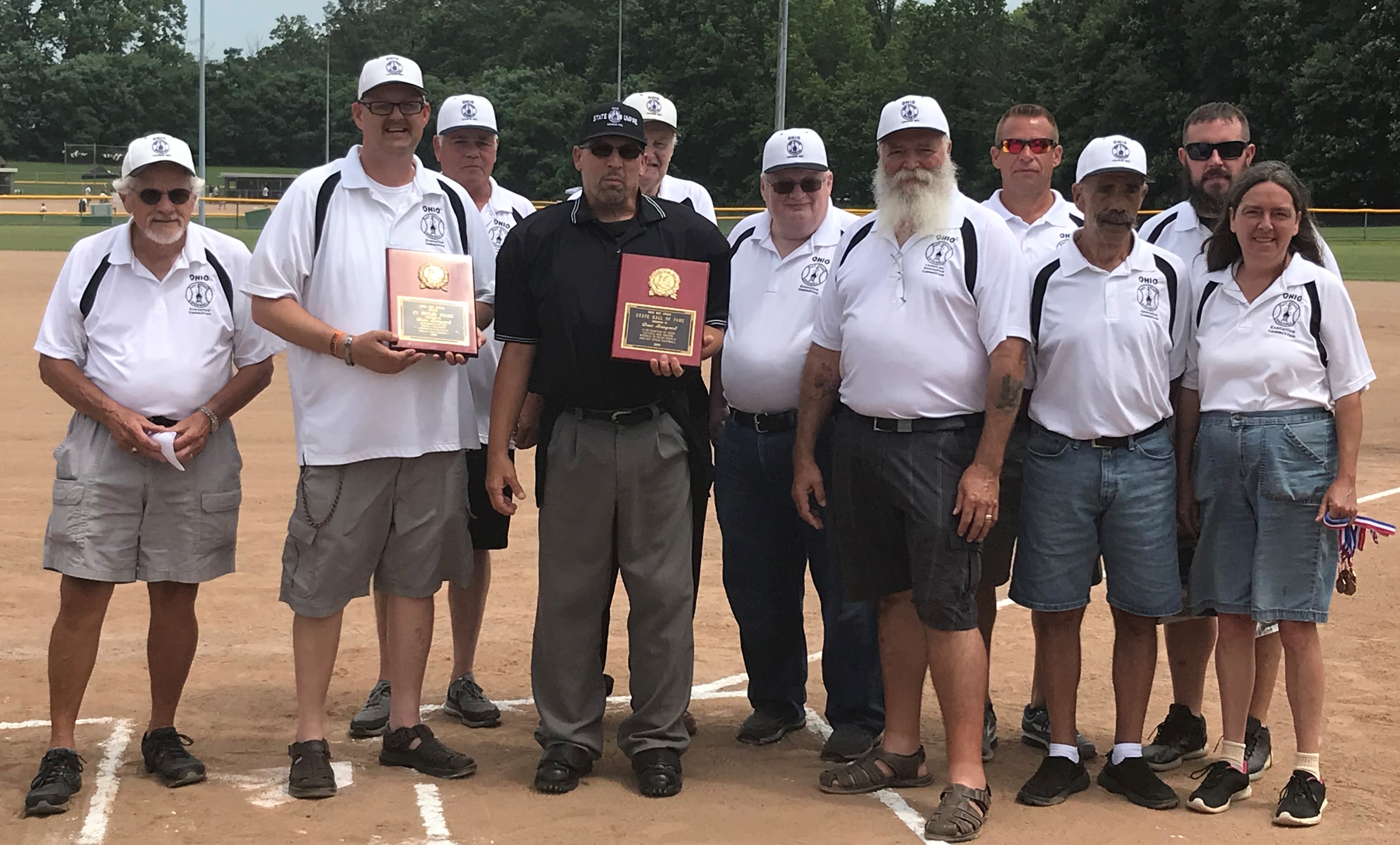 Dean Antognoli with Executive Committee
It is with great pleasure to nominate Dean Antognoli into the Ohio Hot Stove Hall of Fame and Cy Butler Award. Dean has been a part of OHSBL for over 20 years. He has been a mentor, coach and friend to many kids in his community and holds several district and regional championships as well as a State Runner-up.
Dean has been an umpire for 15 years and has been asked to umpire at the OHSBL State Championship Tournament for several years as well.
Dean has also been a mentor to many young umpires in his community as well as in Alliance.
So on behalf of OHSBL we would like to thank Dean for his service and nominate him for induction to the Ohio Hot Stove Hall of Fame and also for the 2019 Cy Butler Award.
Mike Jeffery :: 2019 Hall Of Fame Inductee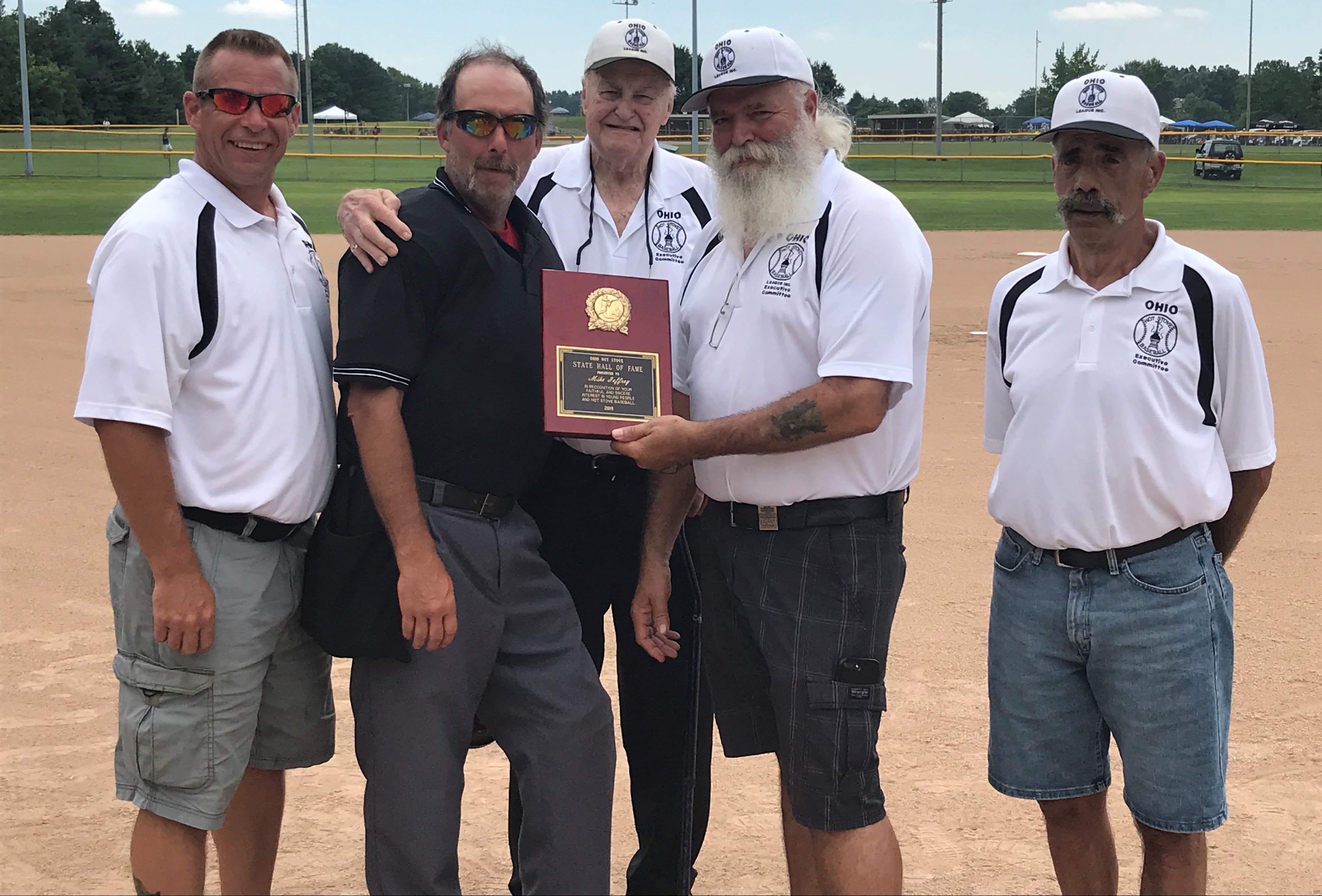 Mike Jeffery with Executive Committee
Lorain County Hot Stove respectfully nominates Mike Jeffery for induction into the Ohio Hot Stove Hall of Fame.

Mike has been involved with Hot Stove baseball in many ways for many years. Beginning in the 1980ís, he played Hot Stove for Spencer as a youth.

Mike began coaching his stepson in Grafton in the early 1990ís and then became a trustee, head umpire and boy's personnel director for Grafton Hot Stove, He also put in many hours preparing fields and getting the site ready for games. He was also a coach to his son MR's team in Grafton in the early 2000ís. He has been a Lorain County Hot Stove umpire for 30 years and has umpired at the State tournaments games since 2007.

In addition, Mike has been a Lorain County Hot Stove board member for the past 12 years as the Farm Minor and Class I Vice President and was instrumental in creating and fine tuning Class I in Lorain County and at the State level.
Mike is always willing to help where needed and has a positive attitude. Itís not uncommon for Mike to show up in a construction vehicle, dressed to build a bridge, after driving 3 hours for a meeting or a game. His dedication and devotion to make Hot Stove Baseball is one of the many reasons why Mike Jeffery is the embodiment of a Hall of Famer. We thank Mike for all the time and dedication and making Hot Stove Baseball what it is today!